Tuesday, November 15, 2016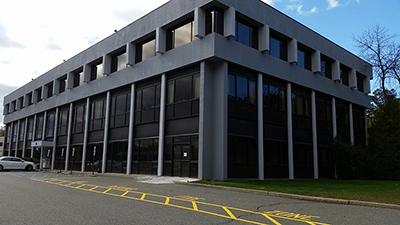 On October 19th, 2016, Bloomy Controls, Inc. (Bloomy®) moved its New Jersey office from Fair Lawn to a larger, more functional facility in Paramus. Bloomy's visitors and employees are now welcomed to a newly renovated office offering a large open floor plan with twice the engineering space as before. The new office is equipped with several meeting and training centers, including a National Instruments Certified Training Center hosted by Bloomy. Combined with a larger assembly and test space, these features offer Bloomy's New Jersey operations the ability to continue expanding its systems integration offerings to the Downstate New York, New Jersey, and Eastern Pennsylvania regions. Located within a multi-building office park, set off a bit from the Route 4 commercial district, the new facility provides plenty of parking and easy access to transportation. The Bloomy team is excited to start its next chapter working in Paramus and invites its customers to share in the excitement!
"Bloomy's NJ business unit has experienced remarkable growth over the past 5 years, and the move to our new facility in Paramus represents the next step in that growth," says Steven Hoenig, who has served as the unit's manager throughout this term. "Our new office offers many of the necessary features that will allow us to continue expanding our business to meet the needs of our employees, customers, and partners."
Contact Bloomy to schedule a meeting in Paramus, NJ to discuss your automated test needs.