Diverse Robotics and Autonomous Systems Test Applications Economically Solved by the Latest Universal Test System from BLOOMY
  
SOUTH WINDSOR, CT– March 09, 2023 – Bloomy Controls, Inc. (BLOOMY®) is excited to announce the newest member to its Universal Test System (UTS™) product family, the midUTS™ Electronics Functional Test System. Combining benchtop portability with powerful test functionality, the midUTS is BLOOMY's response to the extremely fast-paced technology evolution and commercialization of robotics and autonomous systems design and manufacturing.
The midUTS combines high-performance, commercial-off-the-shelf (COTS) instruments with BLOOMY's signal-routing PCBAs, a built-in or USB-connected PC, and a pair of high-integrity, production-grade cables connected to an adjacent benchtop fixture, creating an extremely flexible yet cost-effective solution for testing a wide variety of printed circuit board assemblies (PCBAs).
The new midUTS is ideally suited for:
Robotics and autonomous systems test
PCBA and subassembly functional test
Engineering development, manufacturing, quality assurance, and repair depot testing
Electronic product OEM, CM, and EMS firms
Applications that require transporting and sharing test assets among multiple stakeholders
Applications with typical units under test (UUTs) that include robotic and autonomous vehicle controls, computers, and sensors
A key feature of the midUTS is its ability to automate sequences of functional tests very rapidly using NI TestStand and BLOOMY's EFT Module. Available on all of BLOOMY's UTS™ family of electronics functional test systems, the EFT Module for TestStand helps you intuitively develop test sequences from the perspective of the UUT instead of the test equipment, dramatically reducing development time.
This balance between powerful features and affordable cost allows original equipment manufacturers (OEMs) to automate earlier in the product development lifecycle, substantially increasing product quality and minimizing time to market. Robotics and autonomous systems manufacturers – who often face rapid technology changes and intense timeline pressures – are able to efficiently standardize on the midUTS for streamlining benchtop PCBA bring-up during product development, manufacturing functional testing of PCBAs and sub-assemblies, and conducting diagnostic testing.
Additionally, the portability of the new midUTS makes it easily transported to multiple areas of a factory, or readily handed off from OEM to contract manufacturer (CM). The result is a single system that spans the diverse needs of several phases of product development and manufacturing, offering substantial economic and maintenance benefits.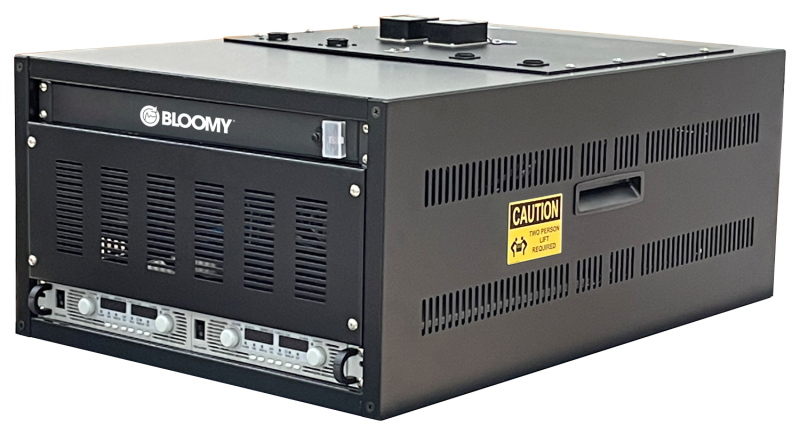 Figure 1: The new midUTS electronics functional test system, the latest Universal Test System from Bloomy, combines benchtop portability with powerful test functionality.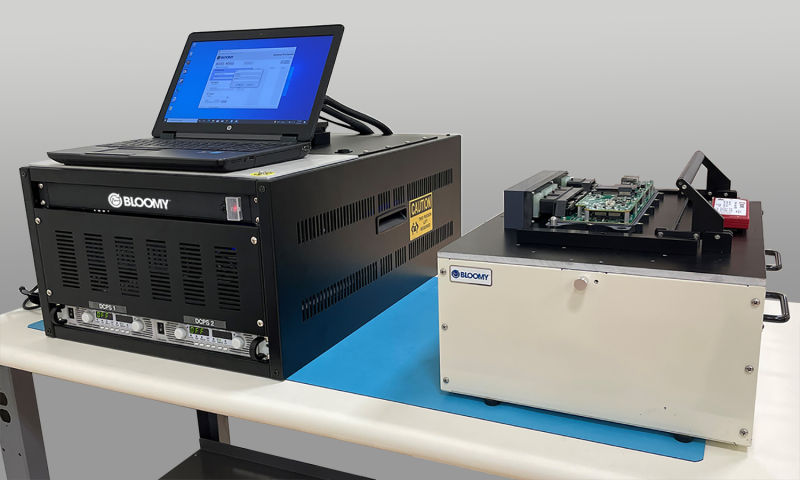 Figure 2: The midUTS is shown cabled to an adjacent fixture on a benchtop.
For more information on the midUTS, visit https://www.bloomy.com/products/electronics-functional-test/miduts
About BLOOMY
Bloomy Controls, Inc. (BLOOMY®) provides automated test solutions for mission-critical and emerging applications which increase product safety, performance, and reliability while reducing the cost of test. Our solutions, which test every phase of a product lifecycle from R&D to validation and production, are ready for the digitally transformed future with ThreadReady™ and ThreadEnabled™ technologies. BLOOMY's products and services have demonstrated the world's best professional practices and the highest level of integrity for more than 30 years! www.bloomy.com.
Bloomy is a registered trademark of Bloomy Controls Inc.