January 9, 2019
Highlights
Record revenue
12 Simulation system deliveries
Editor's Choice award for 1553 C Series module
Continued success of battery simulators for EV BMS testing
New leadership and function-based organizational structure
New higher-volume production capacity with higher quality
New SLSC modules and accessories
2019 outlook
Happy New Year. 2018 was another exciting and record-setting year for Bloomy!
First, the excitement… Reshaping the company and increasing its capacity to produce larger and higher performance automated test systems using breakthrough new technology has been extremely exciting!
The collaboration with National Instruments (NI) on hardware-in-the-loop (HIL) simulators based on the new switching, load and signal conditioning (SLSC) architecture has completed its fourth year, and it was the first full-year of production for Bloomy and our supply-chain partners.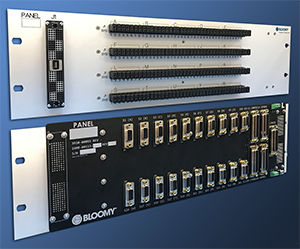 I am pleased to report that we have now delivered twelve simulation systems to market-leading aerospace, transportation and defense companies. It has been both extremely challenging as well as professionally rewarding to deliver these state-of-the art systems to some of the world's most demanding customers for mission-critical closed-loop test applications. The units under test have spanned full-authority digital engine controls (FADECs) and flight control computers to locomotive electrical panels. Our dedicated engineers have worked incredibly hard and put forth tremendous effort to deliver these systems for our customers and help them realize the long-term value of our modular, commercial-off-the-shelf approach. We have also built a deep bench of engineers and technicians who have become experts with the technology through their many long hours, blood, sweat and tears. They are by far the most dedicated team on the planet, and I thank them for their dogged determination that made these deliveries possible. During this process, we developed essential modules, tools and accessories that enable our simulation systems, and we are now in the process of commercializing them for the benefit of the broader industry.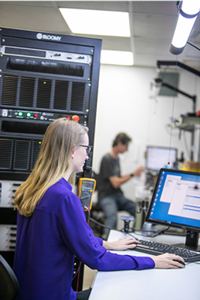 Contributing to the excitement was the chaos of running a business in an environment of rapidly evolving product designs and production processes both internally and throughout our supply chain. Against the backdrop of mission-critical deadlines, 2018 required new experience, systems, processes and discipline not formerly present at Bloomy, together with the technical innovation, agile project execution, supreme customer service, and perseverance for which we are known. We added several outstanding new people to our leadership team possessing complimentary new skill sets. Please take a moment to read about them in the Management section. I am pleased to have them on our team! The new leaders have joined forces with Bloomy's esteemed veterans including Grant Gothing and Bill Eccles, who were promoted to Chief Technology Officer and Director of Corporate Development, respectively. Synergy and camaraderie resonate throughout the company. The special balance of experience with fresh perspectives have made routine meetings enjoyable and enlightening for all.
In addition, a new function-based organizational structure, which replaced the former geographical and vertical structures, has transformed our agility and ability to have the right resources available whenever and wherever needed. The new structure assures consistent adherence to processes throughout the company, as well as alignment to our mission of providing test and measurement solutions that exemplify the world's best professional practices produced by a world-class team. There is a renewed focus on quality and teamwork across every aspect of the company. I truly enjoy coming into work each and every day as we apply the latest technology to the most demanding applications and learn from each other. Together we are taking the company to new places!

In 2018 we posted record-setting revenue, including the 4th consecutive year of increasing revenues. The revenue growth has been driven by our focus on larger systems, as well as our gradual transition towards a growing portfolio of standard products. Our flagship Battery Simulator 1200 continues to be popular with our automotive customers, enabling them to rapidly validate and manufacture battery management systems, driving more range and performance in electric vehicles. As a result of the industry's diligent efforts, the demise of internal combustion engines is inevitable. It has been exciting for all of us to play a part in this historic evolution. Our 1553B C Series Module received an editor's choice award from Military Embedded Systems. We also delivered multiple custom automated test systems for diverse applications ranging from semiconductor lithography, medical devices, submarine controls, electric motorcycles, solider-borne electronics, nuclear power plant rod controls, and Formula E electric race cars.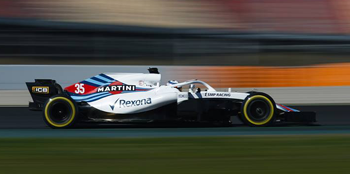 In 2019 we look forward to further streamlining our production processes to decrease lead times while increasing efficiency and throughput. We now have the capacity to design and build 27 simulation systems per year. We are expanding our sales and marketing capabilities in order to increase our ability to serve a global customer base. Moreover, we look forward to steadfast continuation of our evolution from a custom engineering services company to a highly-engineered products company. We are excited to fulfill our core purpose of delivering engineered solutions to complex problems. To this, we have added a stretch goal of delivering 100 integrated test solutions annually. And I look forward to working with the brightest and most amicable team in the industry!
Category: