August 14, 2014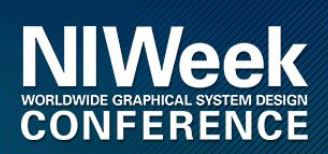 Bloomy had a strong presence at NIWeek 2014, with the biggest Alliance Partner booth that included an engaging bicycle generator that hundreds tested their stamina on, as well as many presentations by Bloomy staff in various conference tracks. 
During the Automated Test Systems Track, David Moschella, Bloomy Test Marketing Manager, joined colleagues from Virginia Panel Corporation and Averna to present ATE Best Practices from an expert perspective.   The standing room only crowd enjoyed a discussion of the benefits of requirements and test planning, instrumentation selection, mass interconnect approaches and software/hardware integration and deployment.
The presentation is available at NI.com's Community forum here.
Category:
Tags: