July 29, 2016
NIWeek 2016 kicks off Monday August 1st with the Exhibition Hall doors opening at 5:30PM. Bloomy's BTS (Battery Test and Simulation) team has been hard at work preparing for what looks to be the most exciting NIWeek for us yet! If you plan to be at the show, here are 5 exciting things to look out for, and of course please be sure to come by our booth (Booth #205) to say hello. For those who won't be at the show, I'll be posting a conference summary soon after we return, with relevant links to the highlights and to materials that will have been presented.
1. The BMS HIL Demo
Bloomy's BMS HIL Demo will be on display in our booth on the expo hall (Booth #205). The BMS HIL Demo is a small-scale demonstration of Bloomy's BMS HIL Test System, an open system platform that hybrid and electric vehicle companies use for firmware development and regression testing of battery management systems (BMS). Learn how you can safely and efficiently simulate the characteristics of advanced Li-Ion batteries and battery systems using NI PXI hardware running VeriStand real-time test software, in tandem with Bloomy's Battery Simulator 1200 and Battery Fault Insertion Unit. The working demonstration shows how a BMS responds to cell imbalances, thermal runaway, overvoltage, open- and short-circuit faults, and many other common Li-Ion battery states.
2. BTS Presentations
Bloomy BTS will be offering two presentations at this year's conference; On Advanced Battery Testing and on Battery Management System (BMS) Testing:

TS 9923 - Advanced Battery Testing Trends and Technologies
Presented by Peter Blume
Wednesday, August 3rd @ 11:00-11:30 AM, Ballroom G
Advancements in electrochemical battery technologies and the ever-growing breadth of applications pose many testing challenges for battery manufacturers, OEMs and test labs. A wide variety tests are performed at the cell, module, and pack levels. In this presentation, Peter Blume will present a few of the latest trends in battery research and development, and corresponding test techniques including cell characterization, safety and abuse testing, battery simulation, hardware-in-the-loop testing, and end-of-line manufacturing test. Peter will present several application case studies including custom and commercial-off-the-shelf test solutions based on NI hardware and software.

TS 9903 - Test Challenges and Solutions for Advanced Battery Management System Test
Presented by Steven Hoenig
Wednesday, August 3rd, 4:45- 5:15 PM, Ballroom E
A battery management system (BMS) is an embedded system that controls critical battery functions on modern electric vehicles. It is typically tested throughout the development process to optimize control algorithms through manufacturing and ensure reliable functionality. Learn how to successfully implement a flexible test system family for automating the full range of BMS test, including hardware-in-the-loop, validation, and manufacturing test. Explore the capabilities and architectures of these systems that are built on LabVIEW, TestStand, and VeriStand software and PXI and CompactRIO hardware. Discover the advantages of using a consistent platform to deliver a BMS to market faster and more reliably.
3. NI Engineering Impact Awards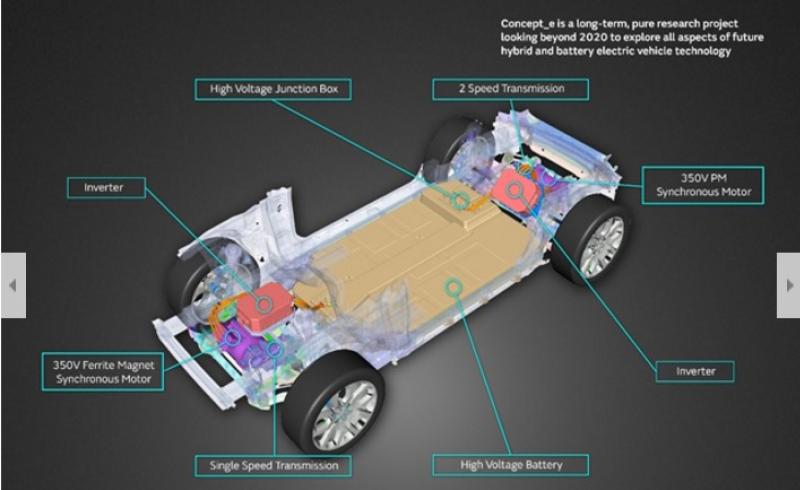 We are excited to be a 2016 NI Engineering Impact Awards finalist for our work with Jaguar Land Rover in BMS HIL Testing.
You can see our submission for "BMS HIL Test System Helps Jaguar Land Rover Shorten Time-to-Market for Hybrid and Electric Vehicles", and be sure to vote for us as this year's Community's Choice winner! Every vote counts, and you have until August 1st to vote.
4. The Battery Fault Insertion Unit
This year Bloomy will be introducing a brand new product, the Battery Fault Insertion Unit.  The FIU will be available for viewing for the very first time, on display as part of the BMS HIL Demo System. Come take a look, and we'll tell you all about it!
5. BTS Product Engineer
Our BTS team is growing, and we're pleased to have recently posted a job opening for a Battery Test and Simulation Product Engineer to join our team. Take a look at our career postings at www.bloomy.com/company/careers to learn more about this position and others, and come by our booth to let us know if you're interested in applying.
It's going to be an exciting show, and we hope you get to take advantage of all it has to offer!
Related Links
Follow us on Twitter for NIWeek updates!
Category: