August 19, 2016
NIWeek 2016 was a great success for Bloomy and for the Bloomy BTS team. From touching down in Austin Sunday morning through our Thursday departure, we had an extraordinary 5 days of connecting to partners, customers, vendors, and friends. Thank you to everyone who helped make this arguably the best NIWeek yet. There is much to recap, so we'll start with our top 5 listing from July and go from there.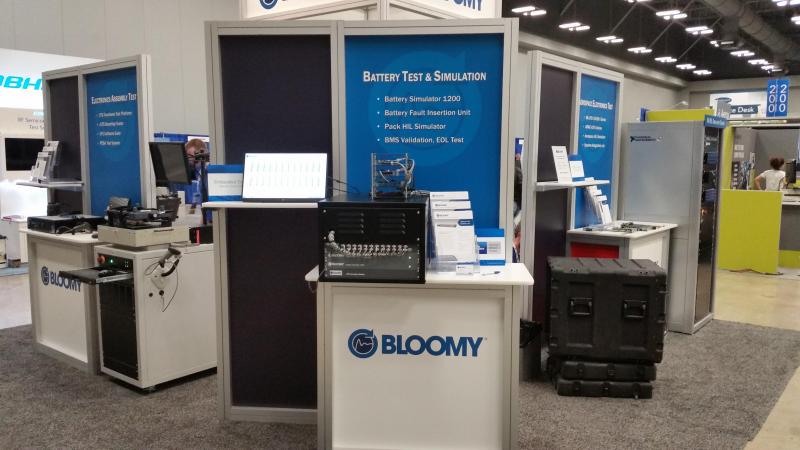 1. The BMS HIL Demo
We were extremely please to present the BMS HIL Demo at our booth along with the other fantastic Bloomy demos. It was a great opportunity to demonstrate the challenges we face with BMS Test, and how our systems address solutions at the HIL test level as well as throughout the BMS development lifecycle. We also showcased our off the shelf products - the Battery Simulator 1200 and Battery Fault Insertion Unit, along with beta products for RTD Simulation. Keep checking in on my Blog for news on releases of these products and more.
NI will be posting a video of my demo presentation - I'll share that link once it is up.
2. BTS Presentations
Peter Blume and I both gave our presentations to great audiences, and we appreciate everyone who came by to see us present. It was a great opportunity to share our industry experiences and expectations for the future. You can find both of our presentations online at the links below:
TS 9923 - Advanced Battery Testing Trends And Technologies, Presented by Peter Blume
TS 9903 - Challenges and Solutions for advanced Battery Management System Test, Presented by Steven Hoenig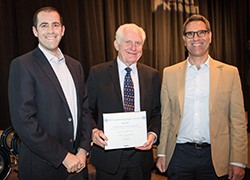 3. NI Engineering Impact Awards
The 2016 NI Engineering Impact Awards process was a great experience for the team, and we were grateful for being selected as a finalist for our work with Jaguar Land Rover in BMS HIL Testing. The awards ceremony gave us a unique opportunity to present our groundbreaking work to the visionary leaders of National Instruments as well as to the exceptional group of finalists in the varying categories. Seeing how all the finalists were using National Instruments products to solve the world's grand challenges was quite an experience as well. 
We were also very pleased to see the submission poster displayed prominently outside the expo hall for all NIWeek attendees to see. The rapid growth in BMS Testing and the xEV market in general were clearly demonstrated to the NI community.
4. The Battery Fault Insertion Unit

The Battery Fault Insertion Unit (FIU) was on clear display at the conference, and it was great to hear all the positive responses to the product. It was great to receive such an enthusiastic response to the product, and we are looking forward to sharing some technical details in the very near future. Keep checking in on my Blog for news on technical paper releases as they are available. 
5. BTS Product Engineer
NIWeek was the initial venue for announcing this job opening, and we thank all those who expressed interest in the Battery Test and Simulation Product Engineer position. If you were interested, but didn't have the chance to let us know, please see our career postings at www.bloomy.com/company/careers and reach out to us regarding this and other open positions at Bloomy. 
6. And more... The Connected Car
Transportation was a key focus at the conference this year, with "The Connected Car" taking center stage. Critical components of the connected car will be producing data at significant rates, and critical challenges receiving attention are the management, transmission, and test of that data. High up on the list of components was the Battery Management System (BMS), representing the growing relevance of the BMS and vehicle electrification in the emerging transportation market. 
Bloomy BTS was a member of the transportation summit at this year's conference specifically for our focus on the BMS Test market and look forward to continuing to serve in that role in the future. 
7. And even more... The Solutions Page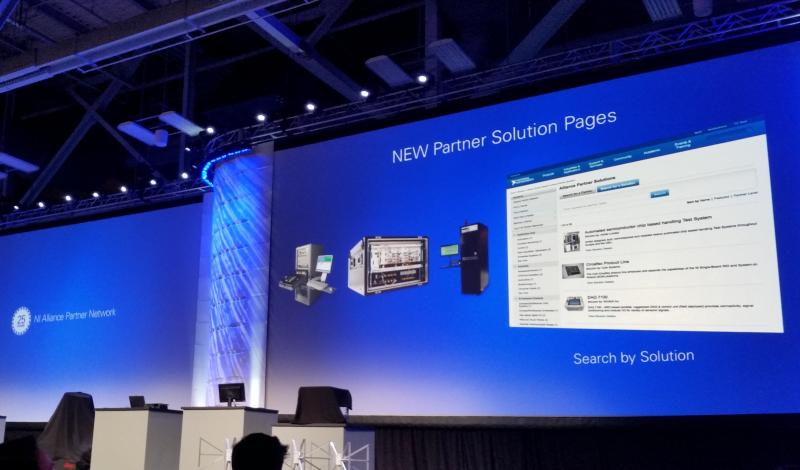 NI introduced the soon to be released Partner Solutions Page, where you'll be able to connect directly to pages dedicated towards Bloomy's solution platforms, and to our BMS Test solution platforms in particular. You'll have access to documentation, images, specs, videos, as well as to reviews from industry users.
We were excited to see the BMS HIL Test System showcased on the keynote slides introducing the program and can't wait until the page is live!
In Summary…
It was a great show and a great opportunity to connect with the NI Community. NIWeek 2017 will be in May of next year instead of August, so the conference will be upon us before we know it... Looking forward to seeing you there! 
Related Links
Learn more about our Battery Management System Test Solutions and Products
Category:
Tags: