May 12, 2014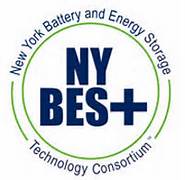 The New York Battery and Energy Storage Technology (NY-BEST) test and commercialization center celebrated its grand opening in Eastman Business Park on April 30. NY-BEST partnered with DNV GL (formerly DNV KEMA) and local New York entities such as New York State Energy Research and Development Authority (NYSERDA), and Empire State Development to create the commercialization center.  This center promises to stimulate the rapidly growing energy technology storage industry by providing crucial product development services to test the viability and performance of innovative energy storage technologies before they are introduced to the marketplace.
Featured Instrument
The Energy Storage Data Acquisition (DAQ) and Control System developed by Bloomy Energy Systems was featured as the instrumentation the NY-BEST test and commercialization center will use for performance and life-cycle testing of large scale grid tied energy storage systems.  The system provides the test center with the following capabilities:
Evaluate, test, and certify the performance of energy storage systems up to 2MW
Measure system power quality, energy features, and efficiencies to IEC, EN, and IEEE standards
Simulate utility applications such as peak shaving and frequency regulation
Assists with IEEE 1547.1 testing for interconnecting distributed resources to the electrical grid
Generate standardized system performance reports.
Bloomy is proud to be part of the NY-BEST facility and assist in the mission to validate and commercialize energy storage systems, providing valuable services in bringing next-generation energy storage technologies to market.  
Learn more about the Energy Storage Data Acquisition (DAQ) and Control System, specifications, and how it was integrated into KEMA's lab in Chalfont, PA.
About NY-BEST
The New York Battery and Energy Storage Technology Consortium (NY-BEST) is a rapidly growing, industry-led, private-public coalition of corporate, entrepreneurial, academic, and government partners building a vibrant, world-class advanced battery and energy storage sector, from R&D to commercialization, in New York State. Our diverse members include Fortune 500 companies, start-ups, universities, national research centers and laboratories spanning all facets of the energy sector. Learn More.
Tags: