February 4, 2020
Highlights
Established western US coverage
Released four new Simulation System test platforms for aerospace, transportation and defense
Released five new simulation modules and accessories for NI SLSC
Delivered our largest & most complex Simulation System to a premiere airframer
Supported electrification of vehicles with BMS testing equipment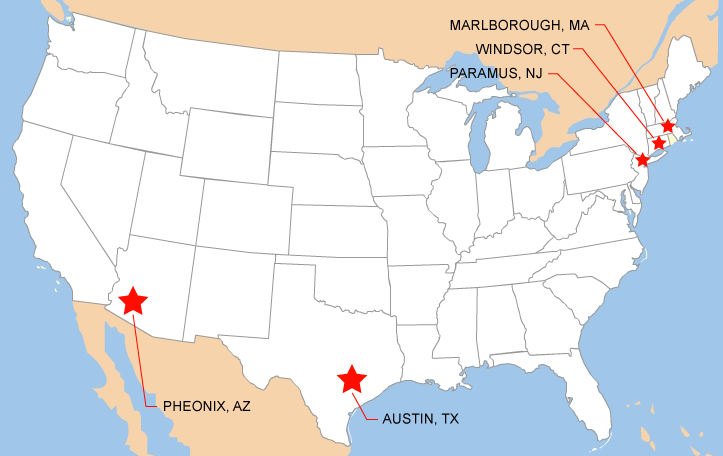 Organizational Update
2019 was an outstanding year for Bloomy! We had strong performances from our Engineering and Production teams, while fine-tuning our organizational structure. We managed as a team to deliver a total of 37 integrated test systems, well on the road to our big, hairy, audacious goal of 100+ integrated test systems annually. Former Engineering Director Danh Pham was promoted to Vice President of Operations, and Sean Taylor became our Supply Chain Manager. Together with Production Supervisor David Holmes and Project Managers Greg Burroughs, Tony Rector, John Guthy and Will Johnson, the team continued streamlining procedures and workflows that have direct impacts on lead times, workload management and quality. As a result, our fourth quarter was the best single-quarter performance in company history!
In order to better serve our aerospace, transportation and defense customers across the country, we also expanded west with the addition of Alan Murphy as western US Sales Manager, and the relocation of Tony Rector to Phoenix, AZ.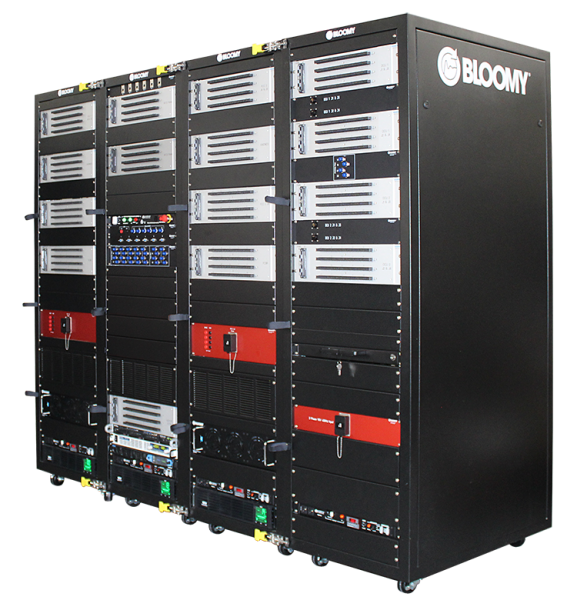 Simulation Systems
In April and May, we formally released our Simulation Systems as well as our five new SLSC modules and accessories. In case you missed it, Simulation Systems are a series of new commercial-off-the-shelf (COTS) test platforms that perform open- and closed-loop HIL testing of complex transportation and defense electronic control systems, such as avionic line-replaceable units (LRUs). We released different configurations for testing full-authority digital engine control (FADEC) and electronic engine control (EEC) units; flight control systems (FCS); and environmental control systems. We also released the Bloomy Simulation Reference System, a customizable test platform containing the common elements that comprise an avionic HIL test system, thereby reducing the lead time and labor involved in getting a new systems integration lab (SIL) online. It is particularly convenient for situations when schedules are critical and yet some aspects of the unit under test's signal and functional specifications remain undefined late in the development cycle.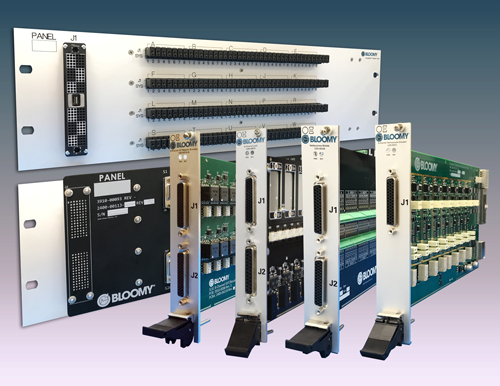 Our five new simulation modules and accessories extend the NI Switch, Load and Signal Conditioning (NI SLSC) architecture with common aerospace signals, including thermocouple, VDT, synchro, resolver, and loads. In addition, our ThroughPoint™ Interface Panel provides highly-flexible connections between the unit under test and SLSC, with signal paths for simulation, measurement, calibration, self-test, and built-in ability to manually probe any signal. These COTS components help save our customers person-months of labor designing, fabricating and troubleshooting custom signal conditioning and cable assemblies. At Bloomy, we're proud of our multi-year collaboration with NI to specify and develop this transformative new architecture. Furthermore, in 2019 we delivered our largest simulation system to one of the world's premier airframers, containing more than 1,000 simulated signals.
Accolades aside, 2019 was a very somber year for the commercial aviation industry, as we all learned and came to grips with the Lion Air and Ethiopian Air 737 Max 8 disasters. As a company of engineers producing avionic testing equipment, we at Bloomy are particularly struck by these tragedies. Our hearts and prayers go out to the families and loved ones of the deceased. Our trust and confidence lie with air safety regulators and airframers to correct any errors and oversights and to continue the industry's excellent track record for safety. We anticipate possible changes in how aircraft are certified, and we stand ready to support our customers with test and simulation solutions of the highest quality.
Vehicle Electrification

Also related to HIL validation, we were pleased to participate in the continued progress of vehicle electrification. In 2019, nearly every major automaker announced plans to electrify their fleets. At Bloomy, we really focused on streamlining production of our  battery management system (BMS) testing equipment, resulting in a dramatic reduction in lead times. We delivered these products and systems to EV companies throughout North America, Europe and Asia, and the the Battery Simulator 1200 was selected for a Product Showcase at The Battery Show in Novi, MI. Also, in order to address our customers' need for simulating a variety of battery configurations, we released version 3 of our soft front panel and driver software, which simplifies the control of multiple Battery Simulator 1200 instruments. In addition, we were called upon to moderate a round-table discussion on BMS testing challenges at the Advanced Automotive Battery Conference in San Diego, CA.  Going forward, we continue to investment in R&D in order to prepare ourselves for the next generation of batteries and e-mobility.
Regrettably, in 2019 the US gave its formal notice of intent to withdraw from the Paris Agreement. This comes as the World Meteorological Organization reports an acceleration in climate change; and superstorms such as Hurricane Dorian and wildfires in Australia destroy people, property, and wildlife in record proportions. We simply cannot electrify fast enough to reverse an acceleration of climate change against the current backdrop of political shenanigans. Kudos to the 24 states that have joined the US Climate Alliance and are working to advance the goals of the Paris Agreement. At Bloomy, we will continue to innovate in ways that help our customers increase safety and reduce greenhouse gas emissions. We've got our work cut out for us!
2020 Outlook
Bloomy's 2020 outlook is solid. We have a renewed focus on target customers and market segments, and we are increasing our investments in R&D, marketing, facilities and travel. These are in support of our 3 main product lines which include electronics manufacturing functional test, battery test and simulation, and simulation systems. As avionic control systems become more complex and validation becomes more critical, we expect to deliver even larger and more complex simulation systems (and some smaller ones too). With battery test and simulation, we are ready to fulfill increasing demand for our products and systems as the global market for electrified vehicles grows. Our manufacturing functional testing equipment allows us to span our customers' testing needs from R&D, validation through production. We hereby update our value proposition:
Spanning R&D, validation and production, Bloomy delivers automated test solutions for mission-critical and emerging applications that our customers can learn, appreciate, and self-maintain, with the highest level of integrity since 1991.
 
Related Links
Bloomy Announces Aircraft Simulation Systems for HIL Test of Electronic Control Systems
Bloomy Announces Five Modules for Aerospace Automated Test and Simulation Systems
Bloomy Software Update Simplifies Control of Multiple Battery Simulator 1200 Instruments
Category: